LONG-TERM SAFETY AND EFFECTIVENESS OF LIRAGLUTIDE AFTER BARIATRIC SURGERY IN A REAL-WORLD SETTING IN CHILE
Farías MM¹ | ¹Nuclinic Medical Clinic, Las Condes, Santiago, Chile​
To describe the safety and effectiveness (relative change in body weight) among Chilean patients receiving liraglutide after bariatric surgery (BS) in a real-world setting.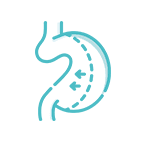 Table 1. Main demographic data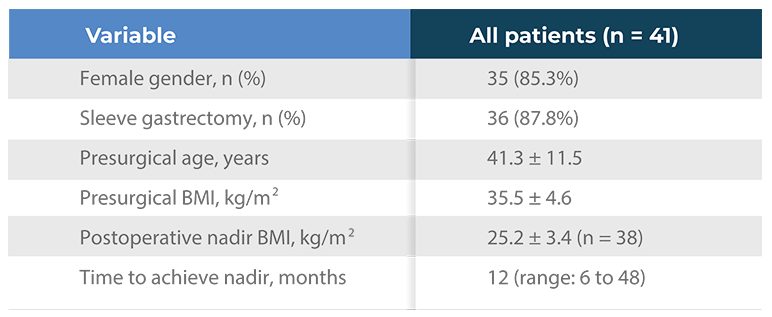 Table 2. Liraglutide treatment

 Figure 1. Mean BMI variation from baseline during follow-up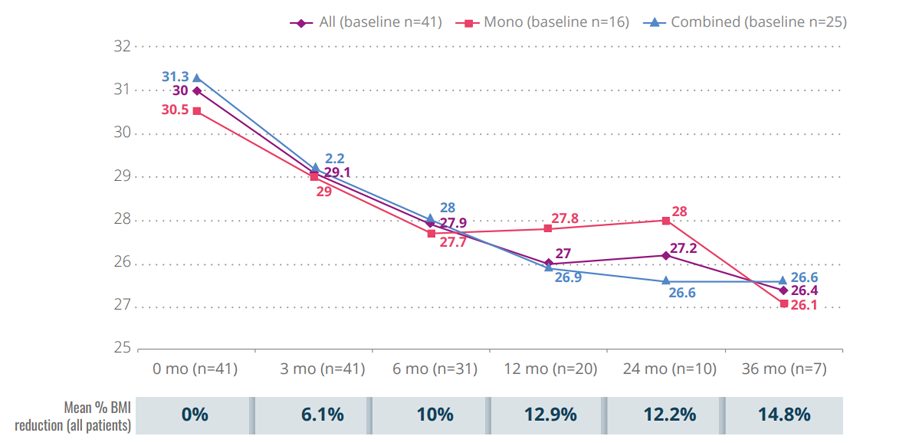 KEY EFFECTIVENESS RESULTS
Figure 2. Patients achieving weight loss according to treatment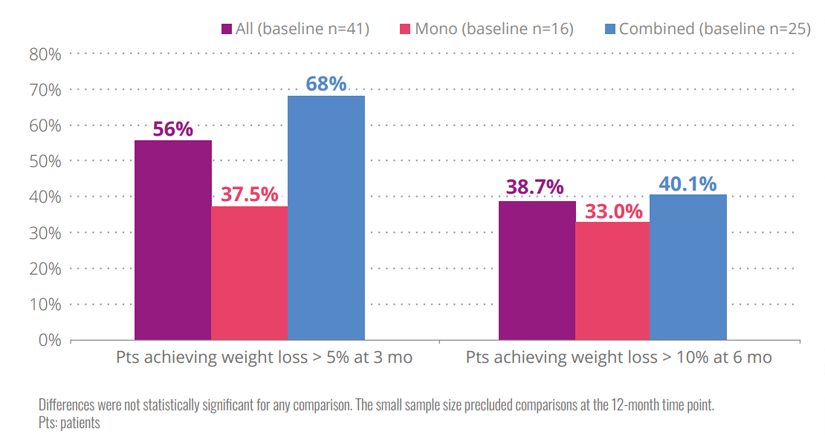 Liraglutide, as a monotherapy or combined with other pharmacological strategies, is a safe and effective treatment to maintain weight reduction and avoid weight regain in BS patients attending routine clinical care in a Chilean setting.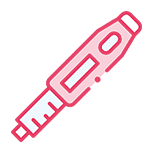 REFERENCES: 1. Stenberg E, Dos Reis Falcão LF, O'Kane M, et al. Guidelines for Perioperative Care in Bariatric Surgery: Enhanced Recovery After Surgery (ERAS) Society Recommendations: A 2021 Update. World J Surg. 2022; 46(4):729-51;
2. Elhag W AW. Weight Regain and Insufficient Weight Loss after Bariatric Surgery: A Call for Action. In: Saiz-Sapena N (ed). Bariatric Surgery – From the Non-Surgical Approach to the Post-Surgery Individual Care [Internet]. London:
IntechOpen; 2020. Available at: https://www.intechopen.com/chapters/74559; 3. Alruwaili H, Dehestani B, Le Roux CW. Clinical Impact of Liraglutide as a Treatment of Obesity. Clin Pharmacol Adv Appl. 2021;13:53-60
Conflict of interests as declared by the author: Maria Magdalena Farías has received honoraria as speaker from Novo Nordisk.
Medical writing support was provided by Agencia Médica and funded by Novo Nordis